Custom On-Site Training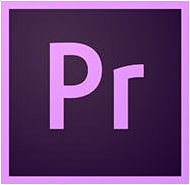 Adobe Premiere Pro has become the number one video editing program in the world, used widely by professional filmmakers and other content creators. Many people ask me: what is the best way to learn Premiere Pro? I still think the best way to learn the software is to take a hands-on Premiere Pro training class from an experienced professional. I currently offer Orlando Premiere Pro training, and also travel throughout Florida and the country training groups and individuals to become proficient video editors. Recently, I traveled to Fort Myers, Florida to train a group of 15 journalists and story tellers at a television station over 3 days.
I have also provided Orlando Premiere Pro Training to several other companies such as: NBC/Universal, NASA TV, WKMG/News 6 and several others. Custom, on-site training is the best way to get a group of professionals up to speed quickly in Premiere Pro. The curriculum is customized to meet the needs of each group, and come up with follow up questions by phone and email.
Classes Offered
Here are some other resources for learning Premiere Pro:
Premiere Pro User Groups
The Orlando Video & Post Production Meetup is another way to learn about Adobe Premiere Pro, and to network with local filmmakers and video producers. The group meets at the Orlando Public Library's Melrose Center, which you should definitely know about if you live in Orlando, Florida. The Video Studio includes a green screen background and comes equipped with plenty of high-end audio, video and lighting equipment. The best part is that it's free for Orange County residents.
Another local user group is the Orlando Adobe User Group that meets at Webster University every month and provide helpful information on print, design, photographic, web, video and 3D software.
Premiere Pro Video Courses
After instructor-led learning, my favorite way to learn a new software is through online videos. Well-designed videos are short, simple and get to the point quickly. A full course has to be very well organized to hold the attention of a student at home. My favorite online video courses are at Lynda.com, and here are some of the more up to date classes:
One of the biggest challenges of learning from video is that videos can't answer your questions, or help you troubleshoot issues on your computer. If you run into a problem or something is not working, there is little you can do. Of course, you can try searching on Google for a solution but this can be a frustrating and imperfect solution.
Useful Premiere Pro Books
If you prefer to learn from a book, choose your book carefully. Many of the Premiere Pro books out there have not been updated in years and have not kept up with the latest advances in technology. For example, there is a Premiere Pro for Dummies book (available on Amazon) that hasn't been updated in over 15 years!
The Adobe Classroom in a Book series is one of the better choices because this is the official curriculum produced by Adobe and is kept up to date. The latest release is Adobe Premiere Pro CC Classroom in a Book (2017 release) and comes with downloadable lesson files. The best part of this book is that the lessons are hands-on exercises that guide you step by step through the Premiere Pro workflow.
Conclusion
The best option for Premiere Pro training is an instructor-led class taught by an experienced professional, but it's also possible to learn from online videos and books. However you decide to learn, good luck with your video projects!