When you want some parts of your video to be fast and some parts to be slow, you need to apply speed ramping or time remapping to the video. Follow this method to make your videos more cinematic and interesting!
1. Choose the clip you want to edit
Right-click or Ctrl-Click the clip you want to edit.
2. Show Clip Keyframes
Choose Show Clip keyframes > Time Remapping > Speed.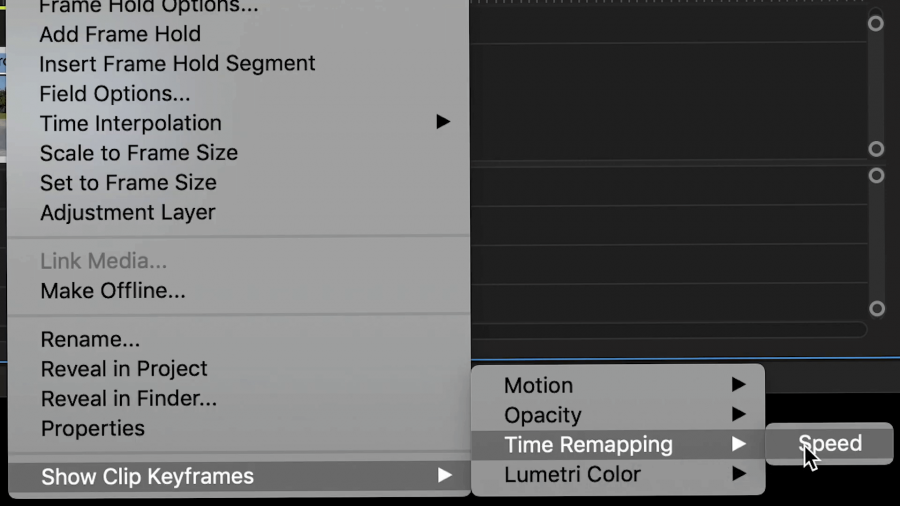 3. Create Keyframes
Select the Pen tool from the Tools panel, and click on the white line over top of the clip, which represents speed. Click at the beginning and end of where you want your speed to change.
4. Increase speed or decrease speed
Choose the

Selection tool from the Tools panel, and then drag

the white line up to increase the speed, or down to decrease the speed. The percentages will show on the screen.

Now the speed will change throughout the clip, but the speed changes will be sudden and abrupt.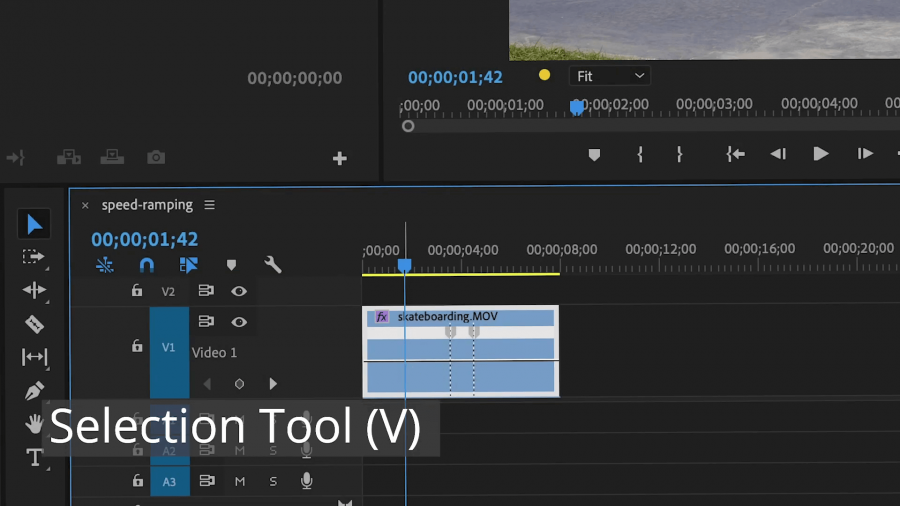 5. Create a ramping effect
Drag half the keyframe to the left or right to change the length of the ramp. Now the speed will change gradually over time and be smoother.
6. Move the entire keyframe
If you need to, you can Opt-Drag or Alt-Drag  a keyframe to the right or left to fine-tune the location of it.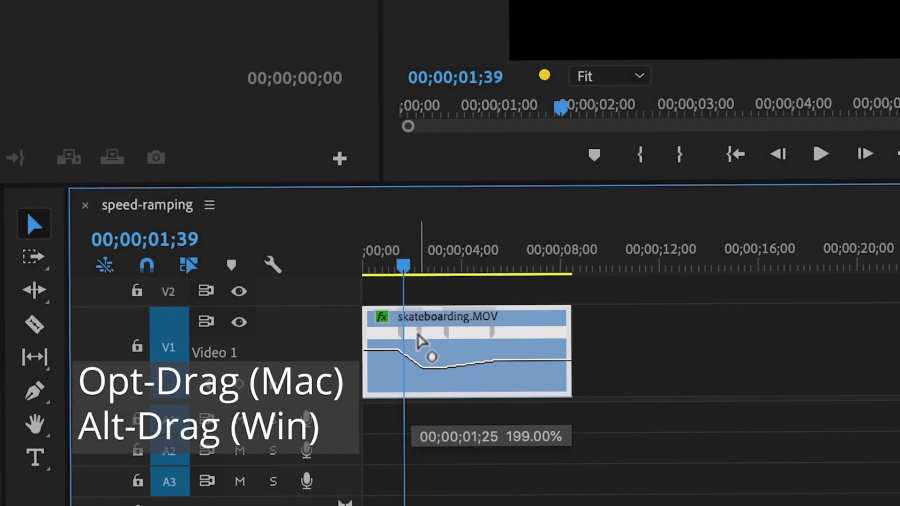 Now you can create videos with excellent speed effects, in just a few minutes.